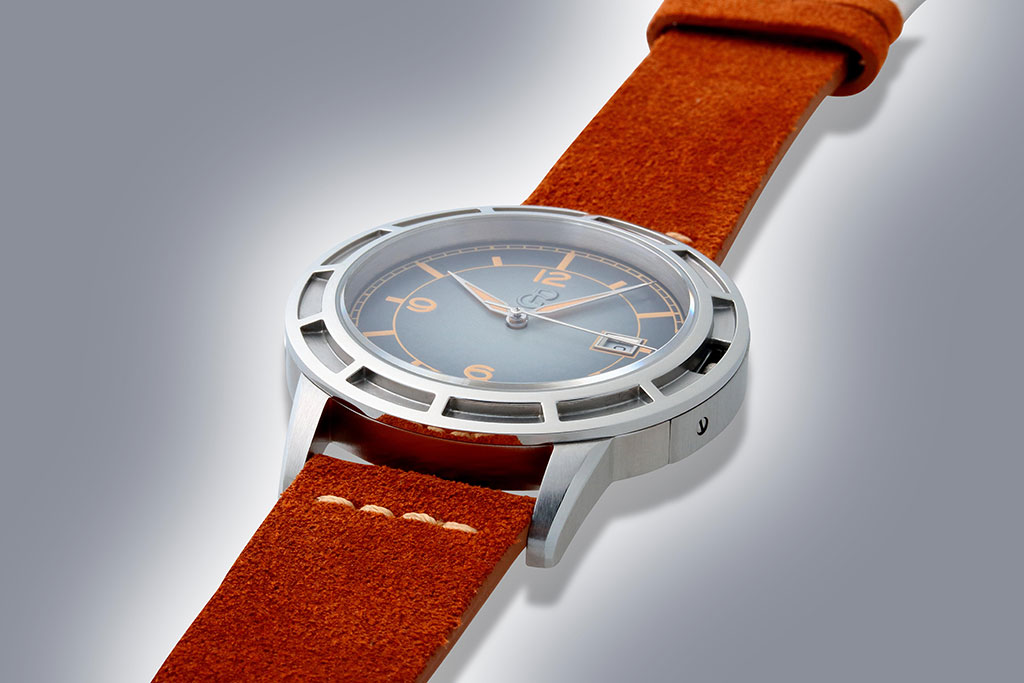 Combining Art and Craftsmanship: The Art of Watchmaking at Pierre Gaston
At Pierre Gaston, we are driven by the desire to create timepieces that our clients will cherish and use for years to come. Our approach to watchmaking revolves around this core philosophy: to create collectibles people will enjoy and become attached to. It is a simple concept, but it is not always easy to execute. We will explore the art of watchmaking at Pierre Gaston, our approach to creating timeless pieces, and what sets us apart from other watchmakers.
Building Quality Watches that Withstand the Passage of Time
We pride ourselves in building quality Pierre Gaston watch designs to last. We pay close attention to every detail in the manufacturing process, from the materials we use to the intricate mechanisms that power our watches. Our watchmakers are highly skilled artisans, trained in traditional methods of watchmaking that have been perfected over centuries. We believe that the true value of a watch lies not just in its appearance, but in its functionality and durability.
Creating Emotionally Attachable Timepieces
A Pierre Gaston watch is more than just a timekeeping device—it is a piece of art that tells a story and reflects the personality of its owner. Our creative process is centered on the idea of crafting timepieces that people will treasure for years to come. The watch aesthetics of Pierre Gaston watches are designed to evoke emotion and inspire a sense of attachment. We want people to feel a connection with their watches and to pass them down from generation to generation.
The Beauty of Patina, Wear, and Tear
We understand that a watch is not just a static object—it is something that evolves over time with use. This is why we believe in the beauty of patina, wear, and tear. We crafted the Pierre Gaston Date and Pierre Gaston Tourbillon to last and age gracefully. The marks of wear and tear on a watch are not seen as flaws, but as natural indications of the watch's journey through time. We encourage our customers to use their watches as they were intended—not as museum pieces but as functional objects that are meant to be enjoyed.
Craftsmanship, Quality, and Attention to Detail
At Pierre Gaston, we believe that our watches are a reflection of our commitment to craftsmanship, quality, and attention to detail. We use only the finest materials and components in our watches, and each timepiece is hand-assembled and tested to ensure that it meets our exacting standards. We believe that every detail matters, from the movement to the hands, from the case to the strap.


What Sets Us Apart
There are many watchmakers in the world, but what sets Pierre Gaston apart is our commitment to creating timepieces that are both beautiful and functional. We believe that a watch should be more than just a fashion accessory—it should be a practical tool that people can use and rely on. We also believe in the importance of tradition and heritage in the art of watchmaking. Our watchmakers are trained in traditional methods that have been passed down through generations, and we use these techniques to create watches that are both timeless and contemporary.
As a team at Pierre Gaston, we hold ourselves to the highest standards of craftsmanship, quality, and attention to detail. Our ultimate goal is to create watches that people will treasure and wear for generations to come. To achieve this, we place a great emphasis on the creation of quality timepieces that are built to last. It is a philosophy that has served us well, and we are dedicated to continuing this legacy of excellence for years to come.
FAQs:
What materials are used to make Pierre Gaston watches?
We use only the finest materials in our watches, including high-grade stainless steel, sapphire crystal, and Swiss-made movements.
How long does it take to make a Pierre Gaston watch?
Each watch is hand-assembled and tested by our skilled watchmakers, so each process can take several weeks or even months to complete.
Do you offer a warranty on your watches?
Yes, all of our watches come with a two-year warranty that covers any defects in materials or workmanship.
Can I have a custom Pierre Gaston watch made?
Yes, we offer custom watch services for customers who want a truly unique timepiece.
Where can I purchase a Pierre Gaston watch?
Our watches are available for purchase on our website and at select retail locations around the world.
Related Post: PIERRE GASTON WATCH: NEW TOURBILLON MODELS AND A TOKKI PROJECT COLLAB CAPSULE COLLECTION